Hello friends its Azeemsky here, The medieval party has finally began and to kick off the party Club Penguin has decided to make the message appear on our screen when we login!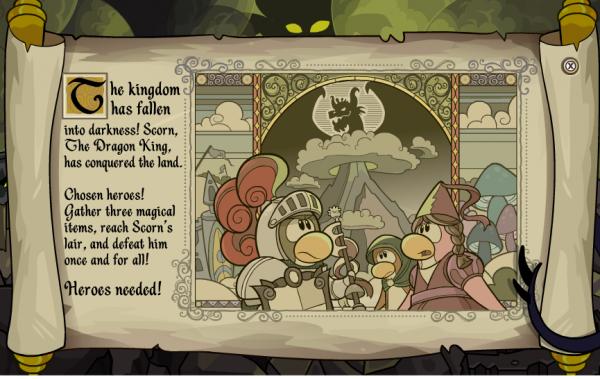 It reads the following
The kingdom has fallen into darkness! Scorn, The Dragon King, has conquered the land. Chosen heroes! Gather three magical items, reach Scorn's lair, and defeat him once and for all! Heroes needed!
Wow! I have a very good feeling this medieval party will be one of the best ones in the previous years! I mean defeating dragons, how awesome is that!
-Your Friend Azeemsky.