Hello friends its Azeemsky here, Dot has sent us a brand new EPF message! Take a look at it below: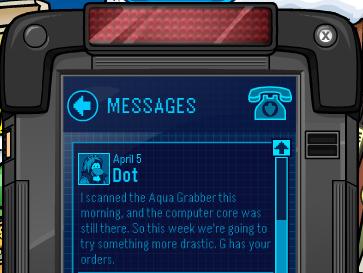 She said:
I scanned the Aqua Grabber this morning, and the computer core was still there. So this week we're going to try something more drastic. G has your orders.
Do you think Herbert will be trap in this? comment below!
-Your Friend Azeemsky.