Hello friends its Azeemsky here, Club Penguin has made a brand new feature on purchasing a membership, If you recently purchased a Club Penguin membership at the store, you might have noticed some let you unlock a certain item along with it. you can unlock exclusive items such as the Speed Boat (pictured below) with your membership code.
Here is a picture by Dodgers4 with his membership from Gamestop: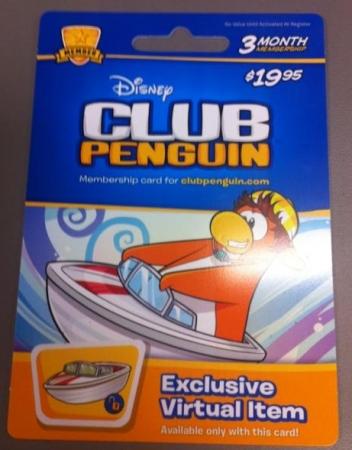 I'm not sure is this available in others countries too but i hope it will be available soon, What are your thoughts on it? comment below!
-Your Friend Azeemsky.