Hello friends its Azeemsky here, Once again Club Penguin has updated their membership page for the month! In fact, it looks like Rockhopper will be coming!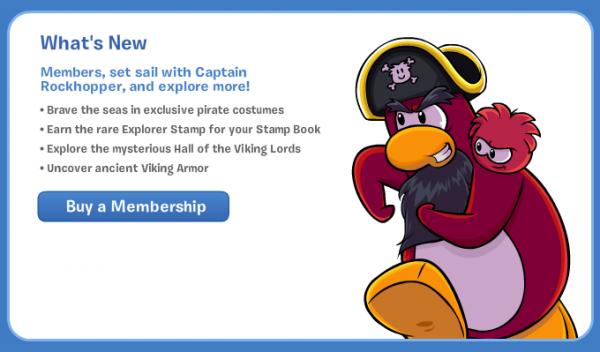 Brave the seas in exclusive pirate costumes
Earn the rare Explorer Stamp for your Stamp Book
Explore the mysterious Hall of the Viking Lords
Uncover ancient Viking Armour
Very interesting! Whatever Club Penguin has planned sure seems interesting.
-Your Friend Azeemsky.