Hello friends its Azeemsky here, Club Penguin has released a new login screen for Rockhopper's Quest, which starts on February 23rd and ends on March 6th. It looks like it will be a promising event. There is a membership sign in the background so obviously there will be some members stuff at the party, including the Viking Cave. Here's the new screen you might see when logging in: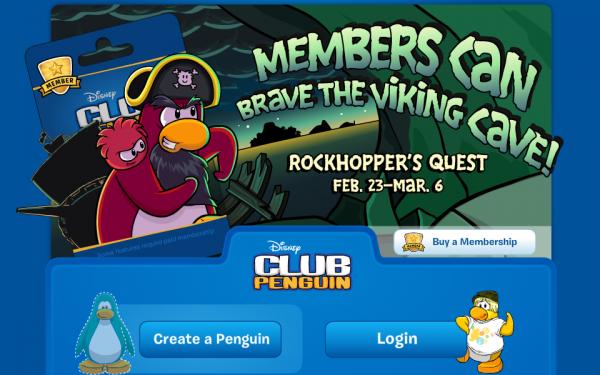 Neat! I can't wait until this event actually starts.
-Your Friend Azeemsky.