Hello friends its Azeemsky here, With the 2012 Medieval Party just a week away, Club Penguin has released an all new log off screen for it! Members defeat the dragon king. Medieval Party May 17 – 29.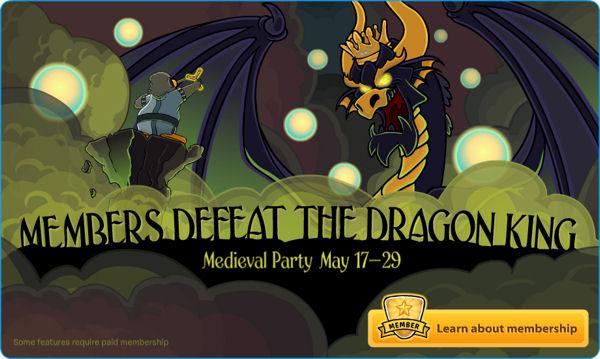 I really really like this log off screen, Specially the dragon king! do u like it? comment below!
-Your Friend Azeemsky.