Hello friends its Azeemsky here, Club Penguin has again released Ruby at the stage!
There is a new pin, the Round Ruby Pin.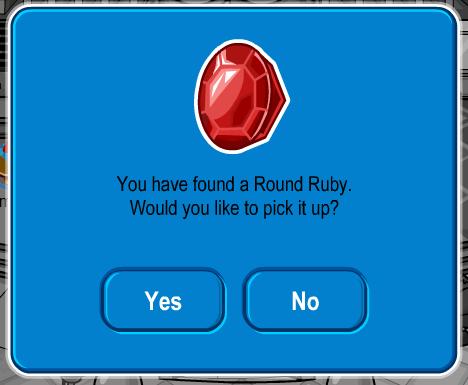 To get it, click these 8 objects (in the boxes below) in a certain order. The script gives it away.
There is also a hidden item. It's the Dark Detective's Coat. Click the ||| above Ruby and the Ruby on the first page of the catalog.

Video guide:



Hope this help you!
-Your Friend Azeemsky!