Hello friends its Azeemsky here, Today, there has been a brand new Coloring Page that's been released on the Community Section of the Club Penguin website. It show's Rockhopper talking with two other penguins around a camp fire. Check it out: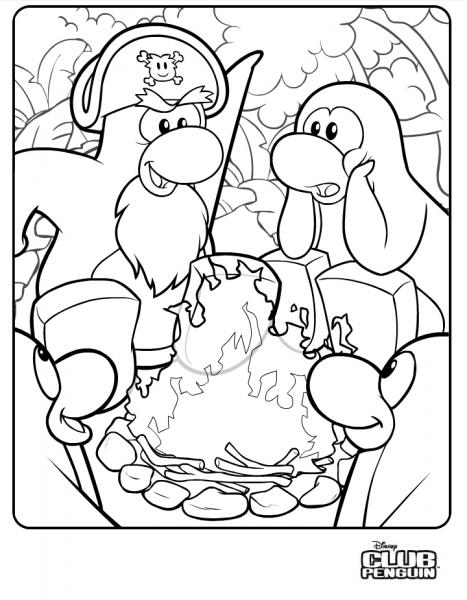 You can print this out yourself. All you have to do is save this image onto your desktop or any other place on your computer that you prefer, then you can print it out. What do you think? Tell us about it in a comment below.
-Your Friend Azeemsky.