Hello friends its Azeemsky here, Club Penguin has updated their membership page once again for Earth day party 2012!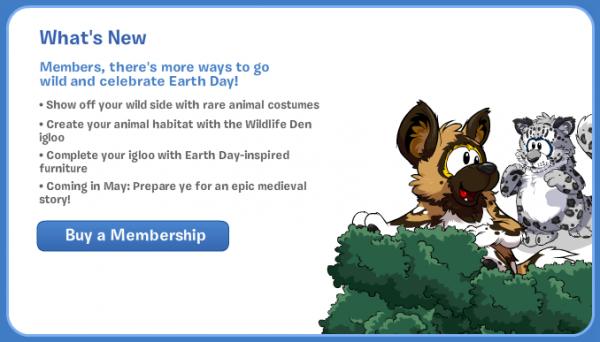 It reads:
Members, there's more ways to go wild and celebrate Earth Day!
Here are the upcoming events:
Show off your wild side with rare animal costumes

Create your animal habitat with the Wildlife Den igloo

Complete your igloo with Earth Day-inspired furniture

Coming in May: Prepare ye for an epic medieval story!
Are you a member on Club Penguin? Comment below it and let us know!
-Your Friend Azeemsky.