Hello friends its Azeemsky here, Once again Club Penguin has updated their membership page, this time giving us some insight as to what to expect next month in April. Here it is: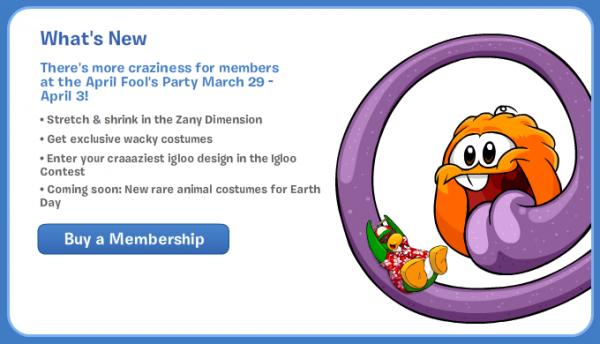 Stretch & shrink in the Zany Dimension

Get exclusive wacky costumes

Enter your craaaziest igloo design in the Igloo Contest

Coming soon: New rare animal costumes for Earth Day
Sounds neat! Which are you looking forward to the most? Comment it below!
-Your Friend Azeemsky.