Hello friends its Azeemsky here, Club Penguin has once again released a brand new login screen! This time it is for the upcoming April Fools Day Party, which starts next week. In this login screen you'll see Rookie, two Puffles, and some of the different dimensions.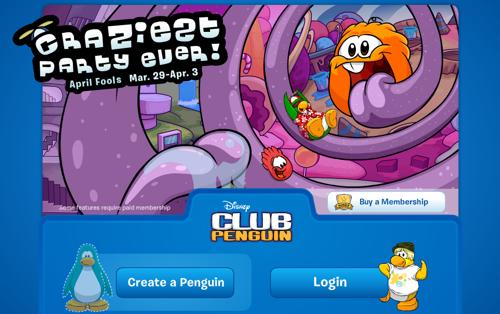 Can't wait for it, do you?
-Your Friend Azeemsky.