Hello friends its Azeemsky here, This issue of Club Penguin Times is about Rockhopper's visiting island with a new party, and the Fashion Show is still rocking the island! Check out the newspaper below: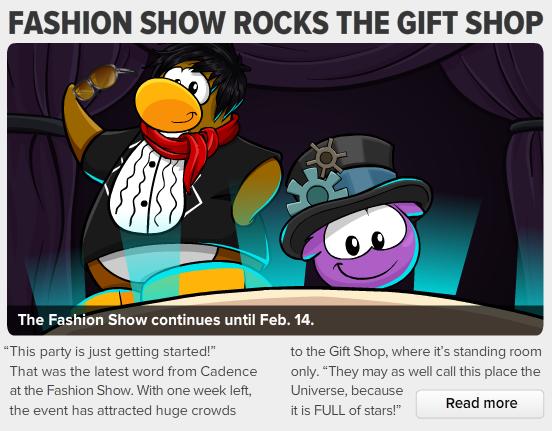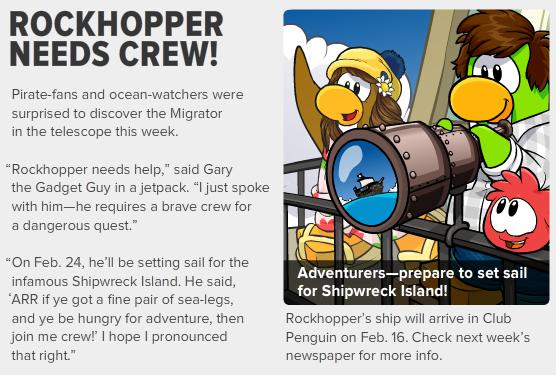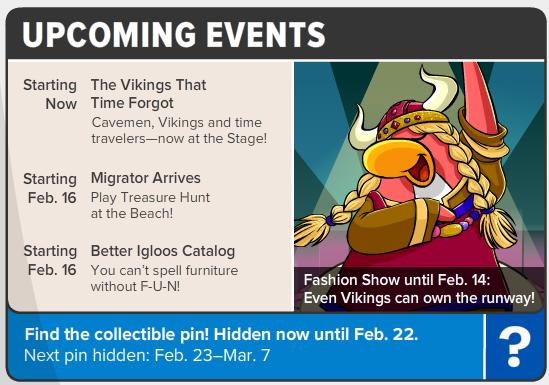 Upcoming events:
Starting Now – The Vikings That Time Forgot
Starting February 16th – Migrator Arrives
Starting February 16th – Better Igloos Catalog
What do you think about this week's newspaper? Let us know in a comment below!
-Your Friends Azeemsky.