Hello friends its Azeemsky here, The weekly Club Penguin Times Newspaper has been released on Club Penguin. The newspaper issue is #328, its all about Fashion Show. Here is this week's issue: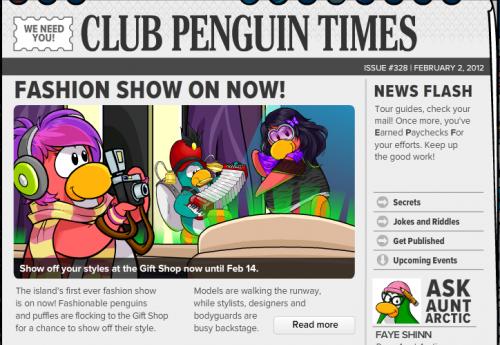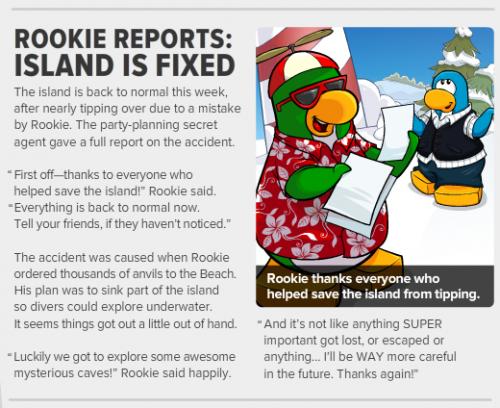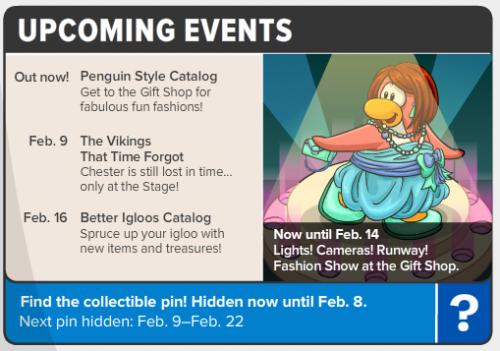 Here are this week's upcoming events:
Out Now! – Penguin Style Catalog
Feb. 9 – The Vikings That Time Forgot
Feb. 16 – Better Igloos Catalog
Now until Feb. 14 – Fashion Show at the Gift Shop
These are really awesome events! I can't wait for the new stage play, what yours?
-Your Friend Azeemsky.